CAG Has Exposed Unwelness of GMC- Amit Patkar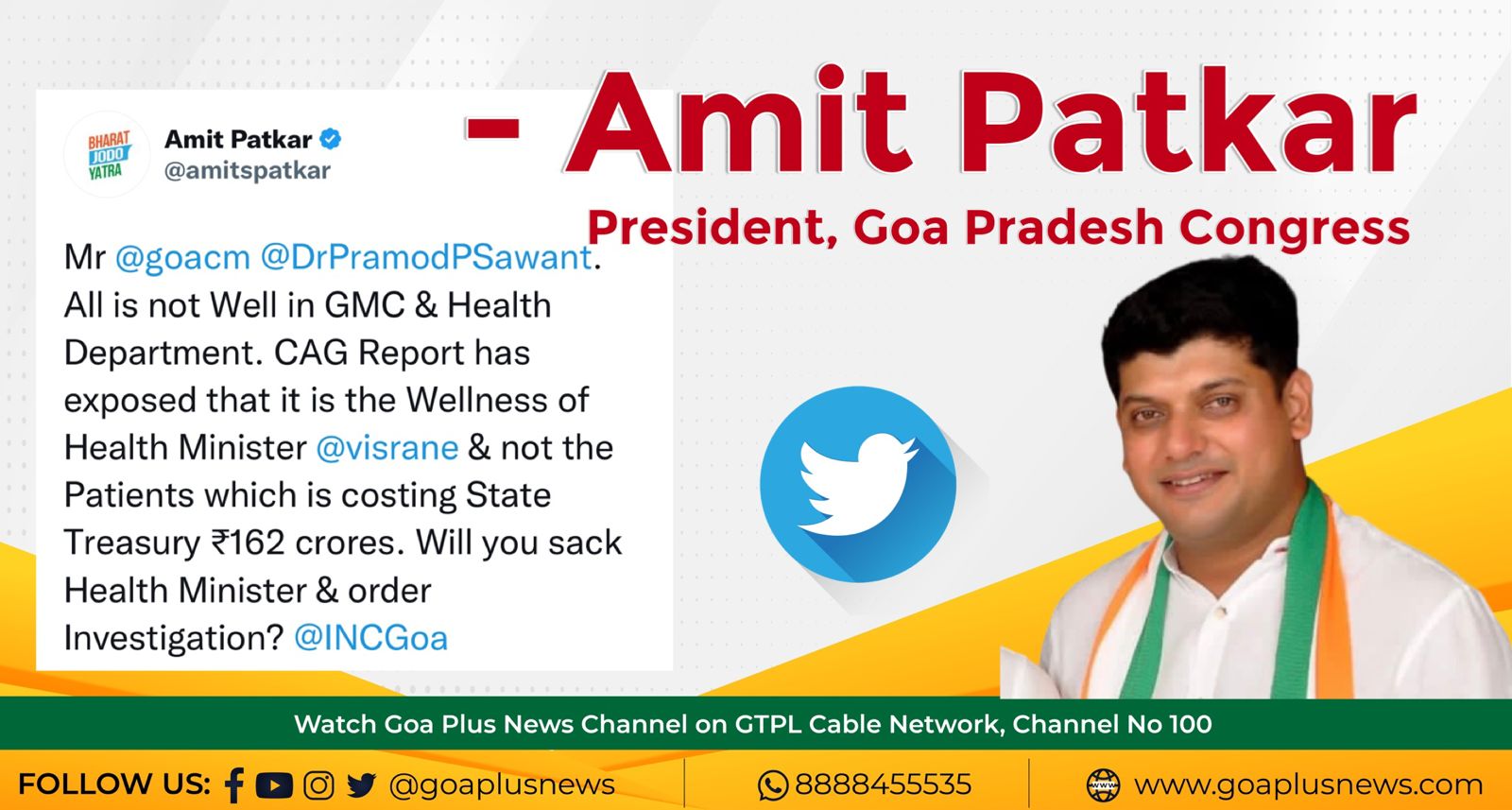 Panaji – All is not Well in GMC & Health Department. CAG Report has exposed that it is the Wellness of Health Minister Vishwajit Rane & not the Patients which is costing State Treasury ₹162 crores. Will the Chief Minister Dr. Pramod Sawant sack Health Minister & order an Investigation questioned Congress President Amit Patkar.
The purchases made by Goa Medical College from 2018 from M/s Wellness Forever Medicare to the tune of Rs.162 crores are now termed by the Comptroller and Auditor General as gross violations of government guidelines. This is nothing but corruption, said Amit Patkar.
It is also learnt that approval from Finance Department is also not taken while doing the said purchases. The scamstar Minister Vishwajit Rane must be sacked immediately and a high level probe needs to be done iver all the purchases made by GMC and Health Department; especially during Covid Pandemic, demanded Amit Patkar.
Our former President Girish Chodankar had also exposed in February 2020 the scam of Rs. 40 crores in purchase of medicines without tender from the same Wellness Forever Company
Congress Party earlier had exposed Health Minister's Ivermectin Tablets purchased scam which he wanted to use as prophylaxis treatment on Covid. He was compelled to cancel his plan after Congress exposed the same. We demand that probe should be initiated about where the said tablets were used, Amit Patkar stated.
I challenge the Chief Minister Dr. Pramod Sawant to walk the talk and act to prove that he really wants to clean the administration and stop corruption. If he fails to take action against Vishwajit Rane, it will prove that he too is share holder in the deal, said Amit Patkar.