BJP using officials wireless to influence police staff, offering 10 thousand to voters: Chodankar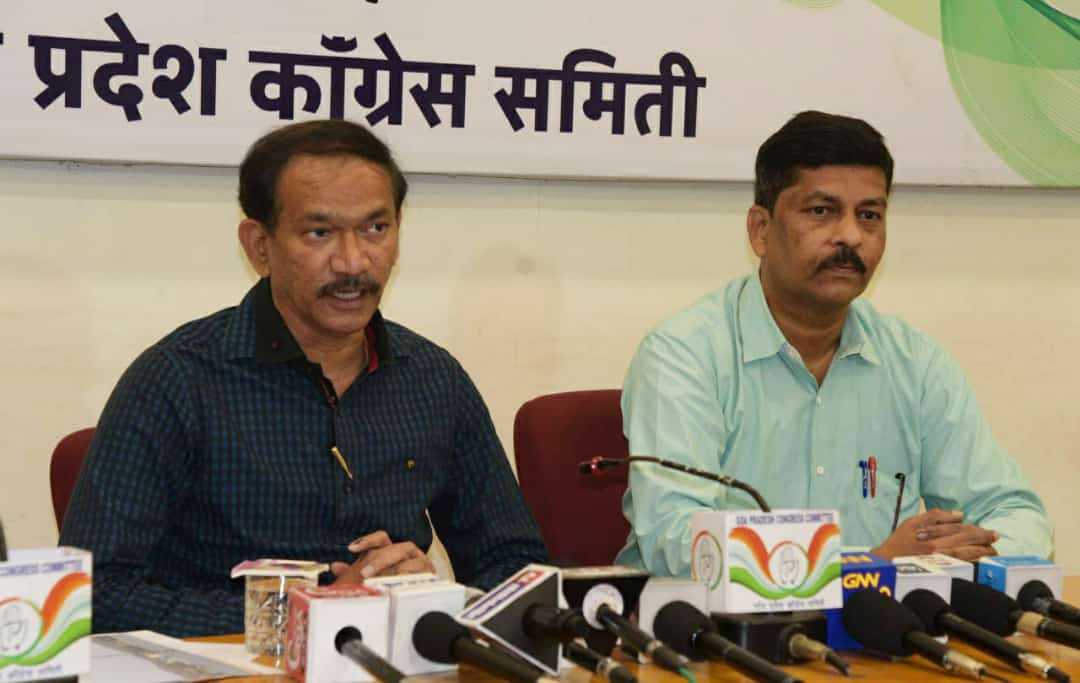 PANAJI: Alleging that baffled BJP is offering rupees ten thousand for ballot votes, GPCC President Girish Chodankar on Saturday demanded that the election commission should conduct enquiry and take action. He also added that BJP has used 'Police Wireless Service' to seek a detailed list of voters.
GPCC President Girish Chodankar on Saturday addressed a press conference in Panaji and said that BJP is jolted and baffled by the response Congress has got. Congress leader Amarnath Panajikar was present on the occasion.
Chodankar stated that Pramod Sawant and BJP leaders have sought information of police staff, who opted for postal ballot, by sending official wireless. "How can they use official wireless for the purpose of politics." He questioned.
He alleged that police and other government staff are offered ten thousand rupees to cast their vote in favour of BJP. "Ballot votes play a vital role in constituencies where close fights take place. Hence, BJP is trying to identify these voters and bring them to their side. " he pointed out.
"BJP has already destroyed the democracy of Goa. Now they are trying to destroy the sanctity of postal ballots by offering money to voters." He said.
"We will write about this incident to the Election Commission and will demand action." He said.
Chodankar informed that BJP has sought a detailed list of those who are yet to cast their postal ballot and names of their constituencies. "They have sought information on the number of police who applied for ballot papers, and the number of police staff who have cast and yet to cast their votes. They have asked for names, constituencies, and their phone numbers." He said.
Chodankar said that although the model code of conduct is in force, caretaker Chief Minister Dr. Pramod Sawant and Vishwajit Rane are pressuring officials to issue transfer orders to take revenge on government staff. " Vishwajit Rane is telling GMC officials that he will become Chief Minister and hence his orders should be fulfilled. How can they pressurize the officials." He questioned.
"It is clear that corrupt BJP leader Pramod Sawant is misusing the office. Hence, the Election Commission should conduct enquiry and take action. "He said and added that Sawant will lose from Sanquelim.
"Why BJP allowed to display their hoardings." He questioned.
"It is evident that the Election Commission is acting in a biased manner and allowing BJP to display hoarding, however other political parties are not allowed." He said.