BJP Government Has put Goa to shame & insulted Cuncollkars: Yuri Alemao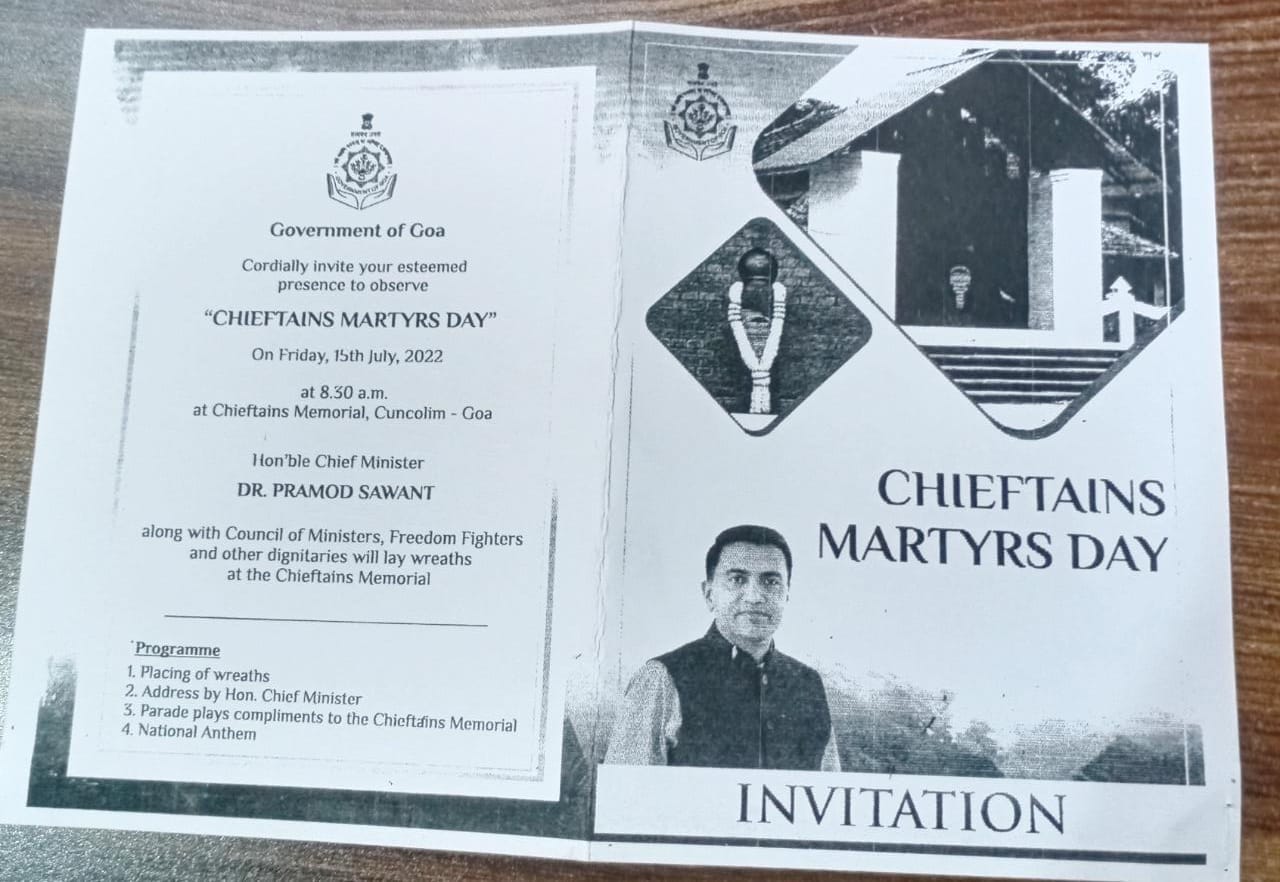 Panaji : BJP Government headed by Chief Minister Dr. Pramod Sawant has put Goa to shame by distributing Photocopied Invitations and have insulted the Cuncollkars by not mentioning MLA's in the said invitation card Charged Cuncolim MLA Yuri Alemao
It is most unfortunate that the BJP Government headed by Chief Minister Dr. Pramod Sawant which talks of Nationalism & Patriotism has no money to print proper Invitations and has no courtesy to mention MLA's & Chairperson in the Invitation Card of the Anniversary Function of the Cuncolim Revolt by the Chieftains of Cuncolim, stated Cuncolim MLA Yuri Alemao.
I have received a Invitation in a "Photocopy" format of the Official Function organised by the Government of Goa on 15th July 2022 to mark the Anniversary of the Cuncolim Revolt. The Invitation has mention of Chief Minister, Council of Ministers but no mention of MLA's & Chairperson of Cuncolim informed Yuri Alemao. Incidentally, this year's function is after the Government declared the date as National War Memorial Day for Goa. This exposes the fake Nationalism & Patriotism of the BJP Government stated Yuri Alemao.
BJP Government spent almost 6 crores on 18 minute Swearing in Ceremony which turns out to be 33.33 Lakhs per minute. Unfortunately, the same Government has no money to print proper invitations of National War Memorial Day event said Yuri Alemao
I had tabled a Starred LAQ on Home Department seeking details of Notified Places of Historic Importance in Goa. The said question was listed against my name but the question disappeared on the day of its tabling. I have a reply from Archaeology Department which states that 51 Shrines are notified as Protected Sites in Goa. Incidentally, the list odes not include the Historic Lohia Maidan, Azad Maidan, Martyrs Memorial at Assolna & Patradevi and other memorials informed Yuri Alemao.
If the Archaeology Department has not notified these Historic Places, then it is the duty of the Government to act and notify the same. I raised the issue in the Assembly while speaking on the Demands of Home Department, but the Chief Minister did not reply. People of Goa should know the true face and real agenda of the BJP Government which has no respect for the freedom struggle and freedom fighters stated Yuri Alemao.