BJP destroyed social environment of country: Tariq Anwar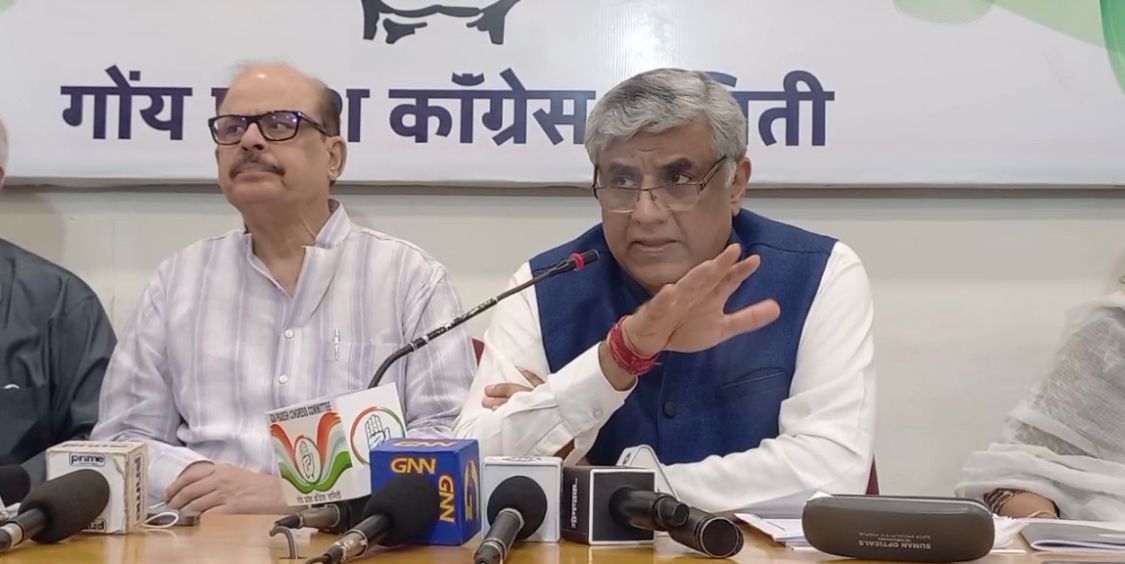 PANAJI: Alleging the Modi government has failed on all fronts, AICC General Secretary Tariq Anwar on Thursday said that BJP has destroyed the social environment of the nation
Anwar on Thursday addressed a press conference in Panaji and said that all the promises made by Modi have remained unfulfilled.
Chairman of AICC Research Department Prof. MV Rajeev Gowda, AICC spokesperson Alka Lamba and others were present on the occasion.
"Modi has failed to resolve the issue raised by the people of this nation. Things are going worse and communal harmony of the nation is destroyed" Anwar said.
He said that the nation grappled with the unemployment issue and BJP has done nothing to resolve it. "Youths are frustrated as there is no job opportunity. BJP has failed to create jobs. Besides this there is rising inflation every passing day and poor people are suffering." He said.
Tanwar attacked the BJP government in Goa for failing to create job opportunities. "Power hungry BJP hijacked power from Congress by forming a government undemocratically. They tried to promote defection also in other states. But now I am optimistic that Congress will get a clear majority and BJP will be sent to home."He said.
Prof. MV Rajeev Gowda exposed falsehoods in the Prime Minister's Speeches in the Lok Sabha and Rajya Sabha,held on February 7 and 8, 2022.
Exposing the statement of Modi, who had said that Congress Party has become "leader of the tukde tukde gang", Gowda said that the BJP government is quick to use the term, the government themselves do not have any information on what the "tukde tukde gang" is, or who its members are.
Reacting to PMs statement that "We are firm believers in democracy. And we also believe that criticism is an essential part of democracy", Gowda said that if anyone speaks against the government then they are booked under sedition charges.