Back Pain and Covid-19 By Dr. Sunny Kamat, Orthopaedic spine specialist, Manipal Hospitals, Goa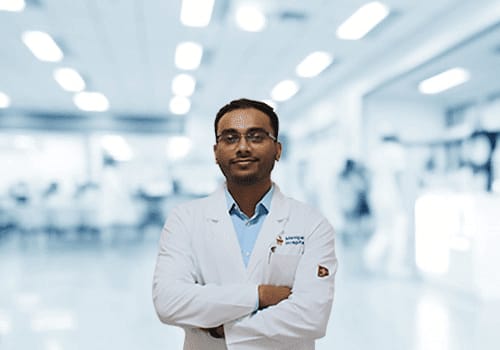 The novel coronavirus (Covid-19) which emerged in Wuhan city of China during the beginning of the Chinese New Year spread across the world like wildfire. And the Covid-19 pandemic, in its wake, brought a plethora of ailments into our lives.
One of the direct fallouts — or ailments, if you may — of Covid-19 is the growing culture of work-from-home (WFH). Like all things in life, WFH has its positives as well as negatives. Among the negatives is the backache that has spread to 60 to 80% of the Indian population, thanks to working from home without the right infrastructure and for long hours at a stretch without a break. Often, those who work from home do not have the paraphernalia to work without hurting their health. For instance, a good work table or office chair. While these are common in offices, at homes these are not so common. The result? Backaches.
Then there are other issues like maids not being able to reach their employers' homes to work due to Covid-19-led lockdowns. These piles pressure chiefly on the ladies of the houses. Over time, it has turned into health issues, including backaches.
Most problems related to the back can be sorted out by medication, exercises, lifestyle modification, and selective nerve root block in case of mild to moderate sciatica. Sometimes in spite of all these, a tiny percentage of the patients may require surgery in certain situations.
Cauda equina syndrome is one such kind of backache in which the patient can develop paralysis below the waist, along with loss of bowel and bladder control. If not treated in time, this medical condition can catalyze irreversible damage to nerves.
To tackle this issue, Minimally Invasive Surgery (MIS) surgery has emerged as a knight in shining armor. In contrast to traditional spine surgery, the superiority of MIS has been well documented in medical literature and leading spine journals across the world. The goals and objectives of MIS are analogous to open traditional surgery, since Minimally Invasive Surgery is performed through a small incision it possesses enormous supremacy in comparison to open spine surgery. The salient points of MIS are:
1) The small incision causes minimal scar, and is, therefore, cosmetically better accepted
2) Diminished collateral muscle and tissue damage due to minimal muscle and tissue splitting
3) Minimal blood loss
4) Small incision means lesser chances of infection
5) Shorter hospital stay (one or two days)
6) Minimal post-surgical pain, thus minimizing the use of addiction-inducing drugs to relieve pain
7) Rapid postoperative recovery, allowing the patient to go back to work soon after rehabilitation.
So, as well as protecting yourself from Covid-19, you should also save your back by following this simple guide — Position your laptop so that the top of the screen is at your eye level. Avoid bending over your laptop. Do not turn your couch into the workplace at any time. Invest in a chair with good lumbar support. Stretch your neck from time to time. Take a break, walk, or stretch your back every 45 minutes. Adopt special techniques when doing housework, especially lifting heavy objects off the floor and mopping the floor. If the back problems persist, you can either opt for a video consultation or meet your doctor physically.
Let's keep ourselves and our loved ones away from this virus. Let's hope that one day, in the near future, we will overcome this threat. Until then, we should use face masks, maintain social distancing and take our health very seriously because to be free from any kind of disease is wealth indeed.