Another arrest in Jail Guard drugs case at Colvale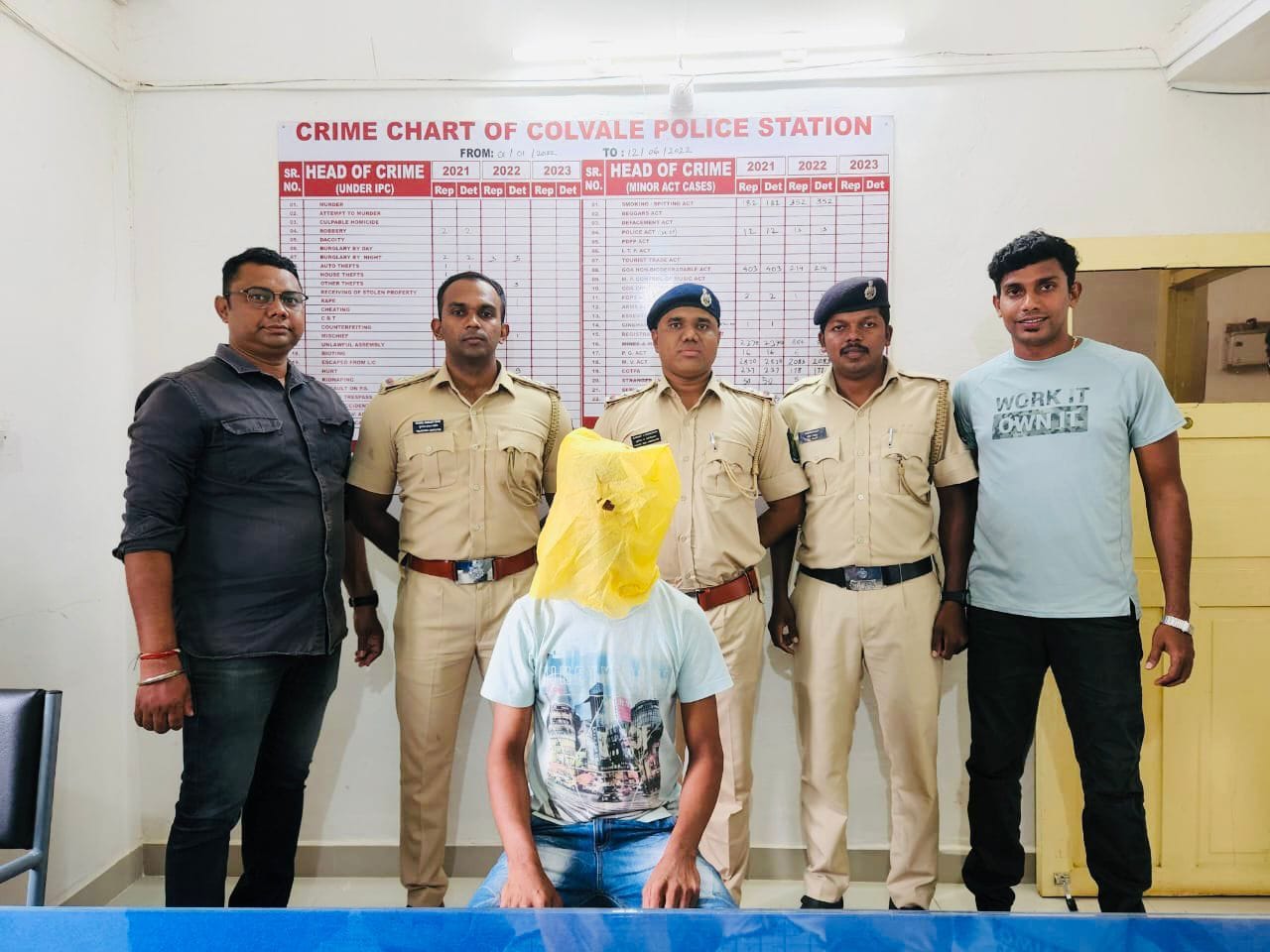 Panaji: Colvale police have arrested one Mr. Yogesh Pagi R/o Canacona in connection with drugs case in which initially a Jail guard Mr. Suraj Gaude was arrested some days ago.
As per SDPO Mapusa Jivba Dalvi during interrogation with the arrested jail guard it was revealed that the drugs were meant for under trial prisoner Mr. Vikat Bhagat R/o Canacona and the said drugs were given to the jail guard by one Mr. Yogesh Pagi.
Accordingly a trap was laid on 25/06/2022 and late night accused Yogesh Pagi was nabbed from Agonda, Canacona and placed under arrest.
Police have also sought the custody of Vikat Bhagat through transfer warrant.
Further investigation is in progress with Pi Somnath Majik under supervision of SP Shri Shobiit Saxena IPS and SDPO Mapuca Shri Jivba Dalvi.