Allegations levelled by Sankalp Amonkar are baseless: Girish Chodankar
BJP will never succeed in derailing Rahul Gandhi's 'Bharat Jodo Yatra ', ex-GPCC chief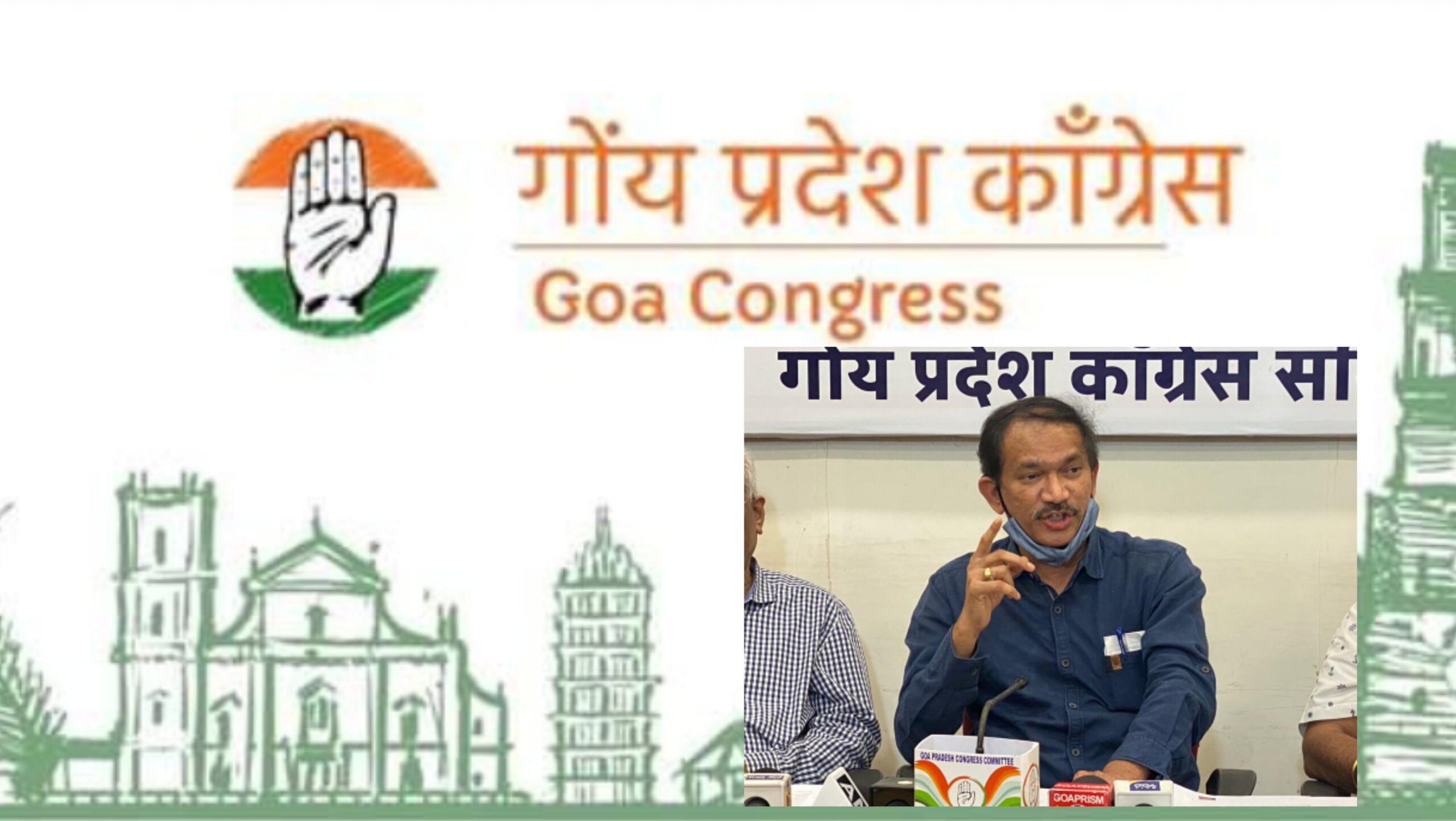 Panjim- Responding to the allegations levelled against the Congress party by the defected Mormugao MLA Sankalp Amonkar, former AICC secretary and former GPCC president Girish Chodankar said that Amonkar read the script of BJP before the media persons which was aimed at tarnishing the image of Congress' tall leaders including Rahul Gandhi. "Sankalp's body language during the press conference speaks about the reality as his body was not co-operating with what he was speaking. Sankalp has surrendered his soul to BJP for ministerial berth," he said.
"If Sankalp Amonkar was serious about accusations, then he would have also accused me since I was president and contested 2022 Goa Assembly polls under my leadership" Chodankar stated.
Expressing shock for the betrayal specifically by Amonkar, the ex-GPCC chief pointed out that the Mormugao MLA was given all possible leadership platforms and was considered for prominent posts of NSUI president, Youth Congress President, General Secretary and Vice President of GPCC and Deputy CLP leader after he went on to become MLA on a Congress ticket in the 2022 elections.
"Despite Sankalp Amonkar losing twice, we promoted him for a third time and our national leader Rahul Gandhi personally canvassed for him by participating in house to house campaign. Gandhi who appointed Sankalp as President of Goa Youth Congress in 2007, it took almost 15 years for Sankalp to realize that Rahul Gandhi has no vision, that too within 48 hours after his entry in the BJP," said Chodankar.
He said that BJP leadership's dirty tricks and tactics, by using the services of Converted people to derail Congress' 'Bharat Jodo Yatra' led by Rahul Gandhi will not yield any results as Rahul Gandhi is focused and dedicated leader and great grandson of Pandit Jawaharlal Nehru and grandson of Iron Lady Indira Gandhi.
"BJP has been shattered with the response he got during the first 200 km of Yatra," he said.
Girish Chodankar said that Sankalp Amonkar's attack on Congress leaders K.C.Venugopal ji and Dinesh Gundu Rao ji is completely baseless and far from reality and added that on the contrary, Venugopal never interfered in any of decisions Sankalp is referring to.