AAP distributed free ration kits to Goans during Covid second wave; but BJP preferred to destroy ration rather than give it away to needy: AAP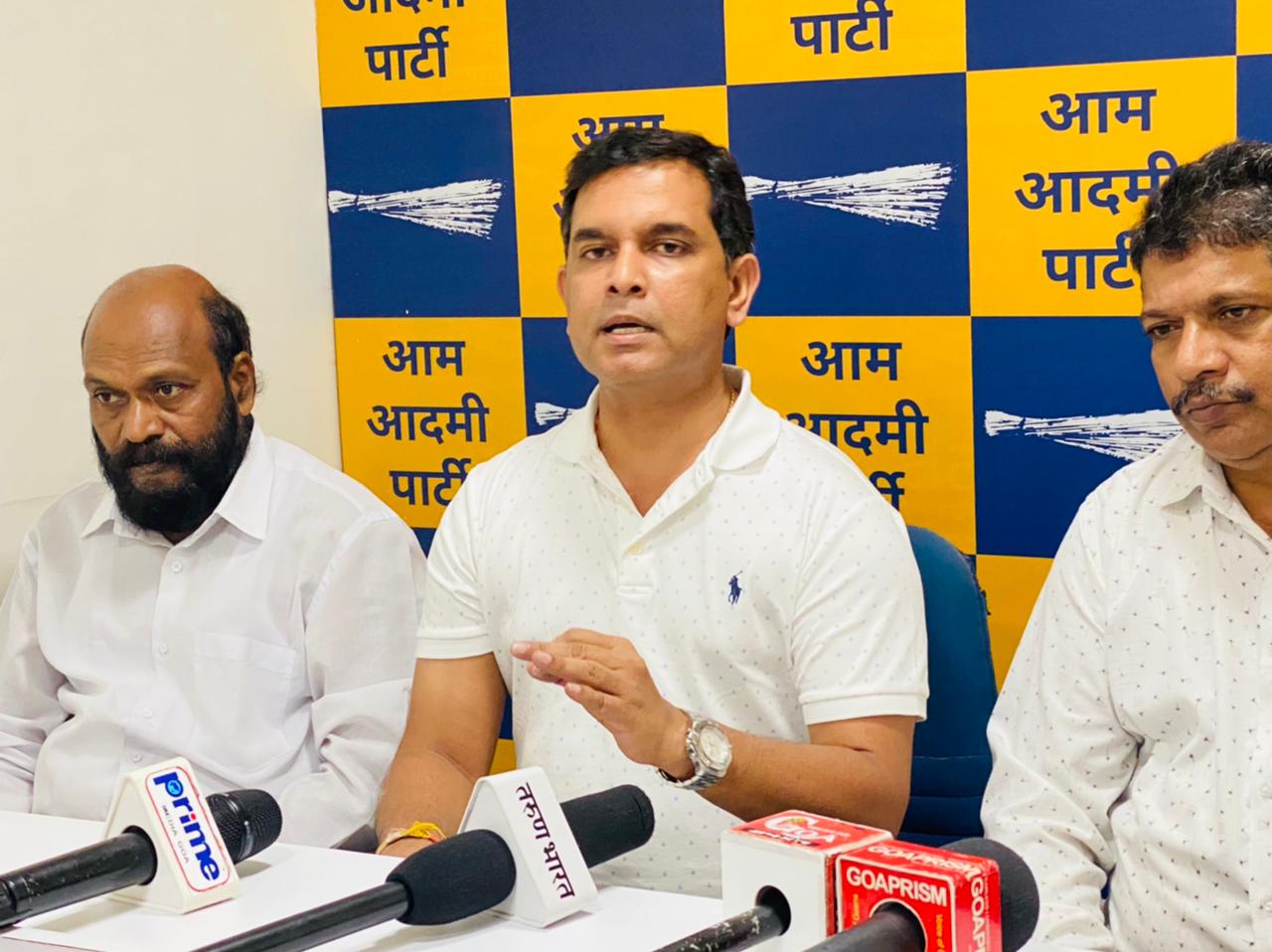 Panaji- The Aam Aadmi Party came down heavily on the BJP Government's for allowing 242 tons of Tur Dal and 10 tons of Sugar to deteriorate and go to waste, instead of distributing it to economically-hit Goans during and after the Covid waves.
"Every Goan remembers and appreciates Aam Aadmi Party's campaign to distribute ration kits house-to-house during the second wave of the Covid pandemic last year. These ration kits contained Tur Dal and Sugar, besides salt and flour and pulses. It is unconscionable that the BJP Govt would let tonnes of these basic rations go to waste by sheer negligence. BJP should have handed these rations to AAP to distribute last year itself, but they preferred to let it rot instead of benefitting Goans during their time of need", said Palekar.
Welcoming the Vigilance enquiry into the matter, party Vice-President Adv. Surel Tilve said that not only did the BJP Govt allow 242 tonnes of Tur Dal to rot, it tried to auction off this deteriorated ration.
"This stock was allocated specifically to help Goans during the Covid pandemic. Not only did BJP not distribute it, then tried to cover up by auctioning the rotten ration. This sub-standard and unhealthy ration could have potentially mixed and sold off to the public by unscrupulous wholesalers", Tilve charged.