AAP demands scrapping of the double-track project entirely
Alina Saldanha requests SC to inspect the double-track project route passing through the villages of South Goa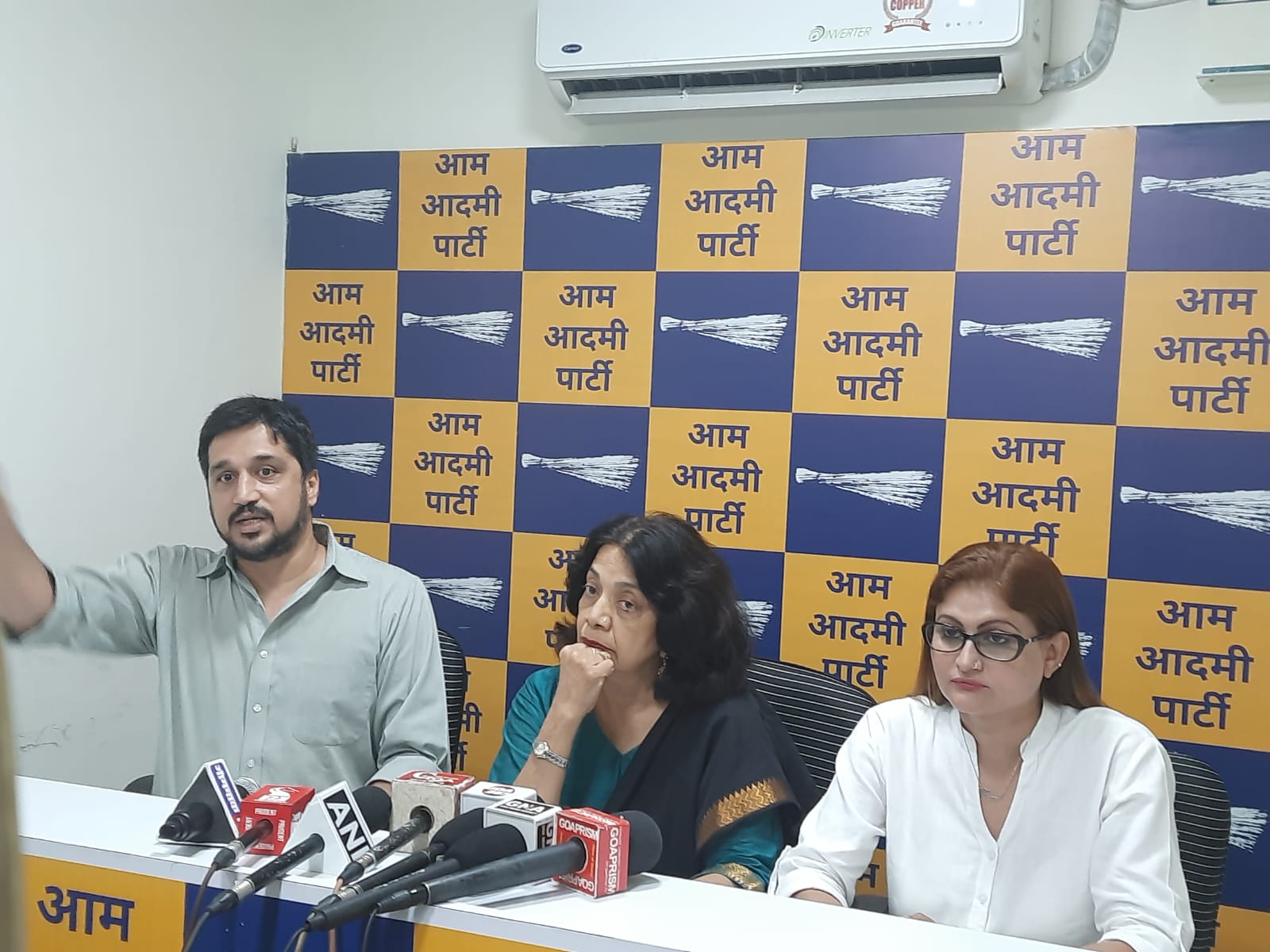 Panaji: The Aam Aadmi Party on Tuesday demanded the scrapping of the double-track project entirely and has requested that the SC should inspect the double-track project route that passes through the villages of South Goa.
While addressing the press conference held at the party office AAP leader and former minister and former Cortalim MLA Alina Saldanha welcomed the SC's verdict to cancel the environmental approvals granted to South Western Railway for the Castlerock-Kulem double-tracking project.
Saldanha said, "Now question arise about the impact of the SWR double-track project that passes through the villages of South Goa. What effect will the route have on the people who live there? What effect will it have on the environment in which the people of south Goa live?"
Saldanha reiterated that she and members of the 'Villagers Action Committee against doubling of the South Western railway track' had invited CM Pramod Sawant onto the tracks for the inspection to learn the project's ground reality. After hearing the ground reality of the project, CM Sawant was perplexed. Unfortunately, he did not intervene", Saldanha said.
AAP Vice President Valmiki Naik praised the youths for fighting for the cause and making it a national issue. He recalled that the NBWL had granted the permission in a rush during the online meeting without first investigating the ground reality.
Naik stated, "The project has been labelled "inefficient," "unjustified," and "potentially destructive" by the CEC. It also stated that the project is unnecessary for dot-sized state. The project was never intended to benefit Goans, and the Supreme Court's decision proved us all correct".
AAP Vice President Pratima Coutinho said, "This is a huge victory for the Goans who worked tirelessly to stop this project. Now, I request the CM to withdraw the cases filed against activist for protesting against the project".