Veteran union leader Puti Gaonkar announces his foray in upcoming election, to contest against the CM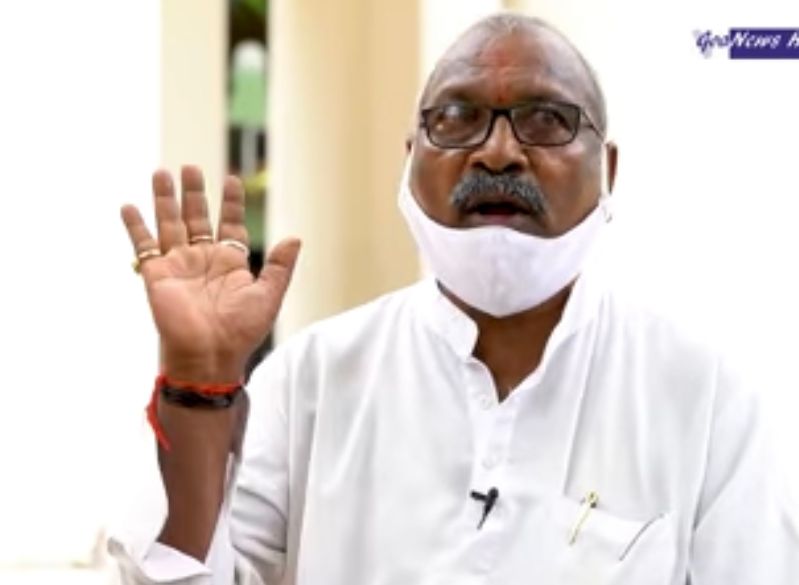 Panaji: Goa's prominent mining union leader Puti Gaonkar has announced his candidature against chief minister Pramod Sawant from Sankhalim Assembly constituency appealing other political outfits to support him.
Addressing a press conference at Panaji on Monday, Gaonkar said that he is banking on the support of all the mining dependents, who will support him in his candidature.
Gaonkar said that he will not contest on the ticket of any political party but instead would form a forum of mining dependents, which will field candidates across the 21 out of 40 Assembly constituencies.
"The business of Iron Ore mining may be prevalent in four to five Assembly constituencies including Sankhalim, but the mining dependents are existing in all the 40 constituencies," he said.
The mining leader, who has been fighting for resumption of Iron Ore mining in the State, said that he expects support from all the political parties, which intends to defeat BJP in the next election.
"The issue is not only about resumption of mining. It is also about the misadventures by Pramod Sawant-led government," said Gaonkar, who had contested Assembly election on BJP ticket from Valpoi constituency.
Gaonkar alleged that the state government was "not interested" in resumption of the mining industry as they are playing with some bigwigs in the market.
The mining in the State has been stalled since the year 2018 after Supreme Court quashed 88 mining leases.