53rd IFFI to pay homage to Bappi Lahiri, Lata Mangeshkar, KK among others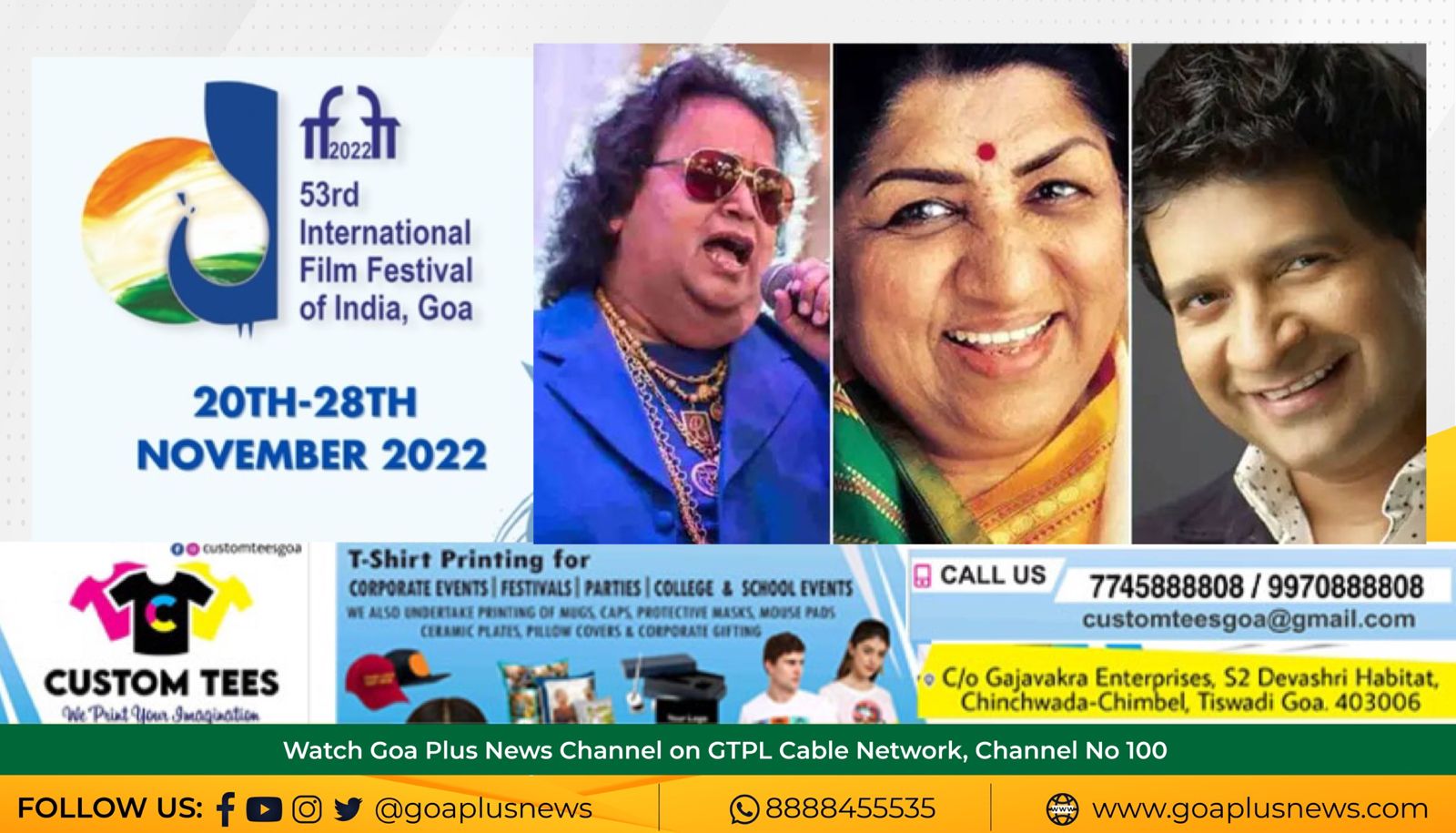 The 53rd edition of International Film Festival of India (IFFI) will pay homage to at least 17 icons of Indian cinema – including composer-singer Bappi Lahiri, singers Lata Mangeshkar, Bhupinder Singh and KK, and filmmaker Tarun Majumdar – by screening their most memorable works during the festival.
IFFI, to be held in Goa from November 20 to 28, will pay homage to Bappi Lahiri by screening the film Disco Dancer, which made Lahiri's music a rage across India. The Amitabh Bachchan-and-Jaya Bachchan-starrer film Abhimaan will be screened at the festival as a mark of respect to Lata Mangeshkar and Bhool Bhulaiyaa will be screened to pay homage to KK.
Additionally, Ramesh Deo will be remembered with a screening of Saraswatichandra and homage will be paid to Raveena Tandon's father Ravi Tandon through Anhonee. Sawan Kumar Tak's Souten will also be shown at IFFI Goa.
Apart from these films, Tarun Majumdar's Nimantran, Yash Chopra's Lamhe (in memory of Pt Shiv Kumar Sharma) and Vidhu Vinod Chopra's Parinda (in memory of Shiv Kumar Subramaniam) will be shown at the festival.
Filmmaker Prasun Chatterjee's critically-acclaimed film Dostojee, which is set to release on November 11, has received a special invitation from IFFI Goa. Two Bengali films -Abhijit Sen's Tonic and Arindam Sil's Mahananda- have also been selected for screening at this year's Indian Panorama segment.