4th "ADIVASI VIDHYARTHI SAMMELAN" By Tribal Welfare Department
In Association with United Tribal Association Alliance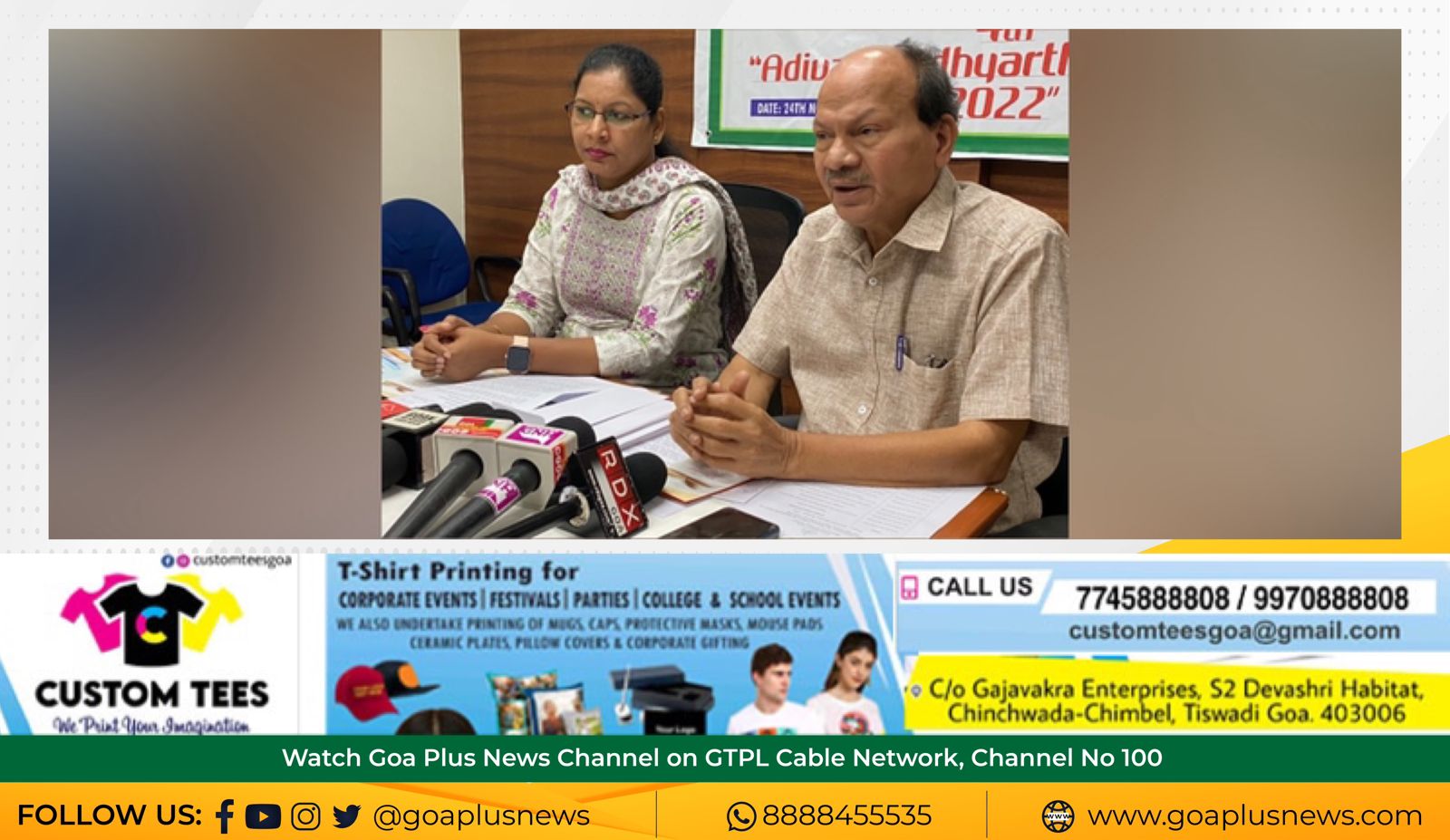 Panaji: Directorate of Tribal Welfare, Government of Goa observe Prerana Din a day of determination on 25th May every year in the memory of Late Shri. Manguesh Gaonkar and Late Shri. Dilip Velip.
May 25th is the historical day for the Tribal Community. Shri. Manguesh Gaonkar and Shri. Dilip Velip had sacrificed their lives at the time of agitation held at Balli on 25th May, 2011 for fulfilling the demands of ST Community in the State of Goa.
The 4th Adivasi Vidhyarthi Sammelan as a part of Prerana Din will be organised on 24th November, 2022 at Ravindra Bhavan, Margao – Goa in association with United Tribals Associations Alliance (UTAA). The function will commence from 09:30 a.m. onwards. Hon'ble Chief Minister, State of Goa.
Dr. Pramod Sawant will be the Chief Guest. Shri. Ramesh Tawadkar, Hon'ble Speaker of Goa Legislative Assembly, Shri. Govind Gaude, Hon'ble Minister for Sports & Youth Affairs, Shri. Ganesh Gaonkar, MLA of Sanvordem Constituency, Shri. Antonio Vaz, MLA of Cortalim Constituency, Shri. Vijay Sardessai, MLA of Fatorda Constituency, Shri. Deepak Karmalkar, Chairperson of Goa Commission for SC/ST, Shri. Vasudev M. Gaunkar, Chairman of The Goa State Scheduled Tribes Finance and Development Corporation Ltd, Shri. Prakash Velip, President of United Tribals Associations Alliance (UTAA) will grace the function.
As per the Scheme Notification, Directorate of Tribal Welfare invited two renowned guest speakers who has been an inspiration or motivation to the people all over India. 1) Shri. Arun Bharadwaj, Founder of Happiness Technology from Banglore, Karnataka and 2) Shri. Bhalchandra Sinai Kenkre, Employment Opportunities will • encourage the Goan STStudents/Scholars during the Adivasi Vidhyarthi Sammelan.
On-boarding of Gagan Bharari and Merit Based Award Scheme will be launched on Goa Scholarship Portal at the hands of Hon'ble Chief Minister.
Further, under the Scheme of Merit Based Award, Top 5 rankers of Goa Board of Secondary School (SSC) and Goa Board of Higher Secondary School (Arts/Commerce/Science/Vocational) will be felicitated in the form of Certificate and cash amount of Rs. 20,000/- (Rupees Twenty Thousand Only) each.