02 arrested for committing theft of mobile phones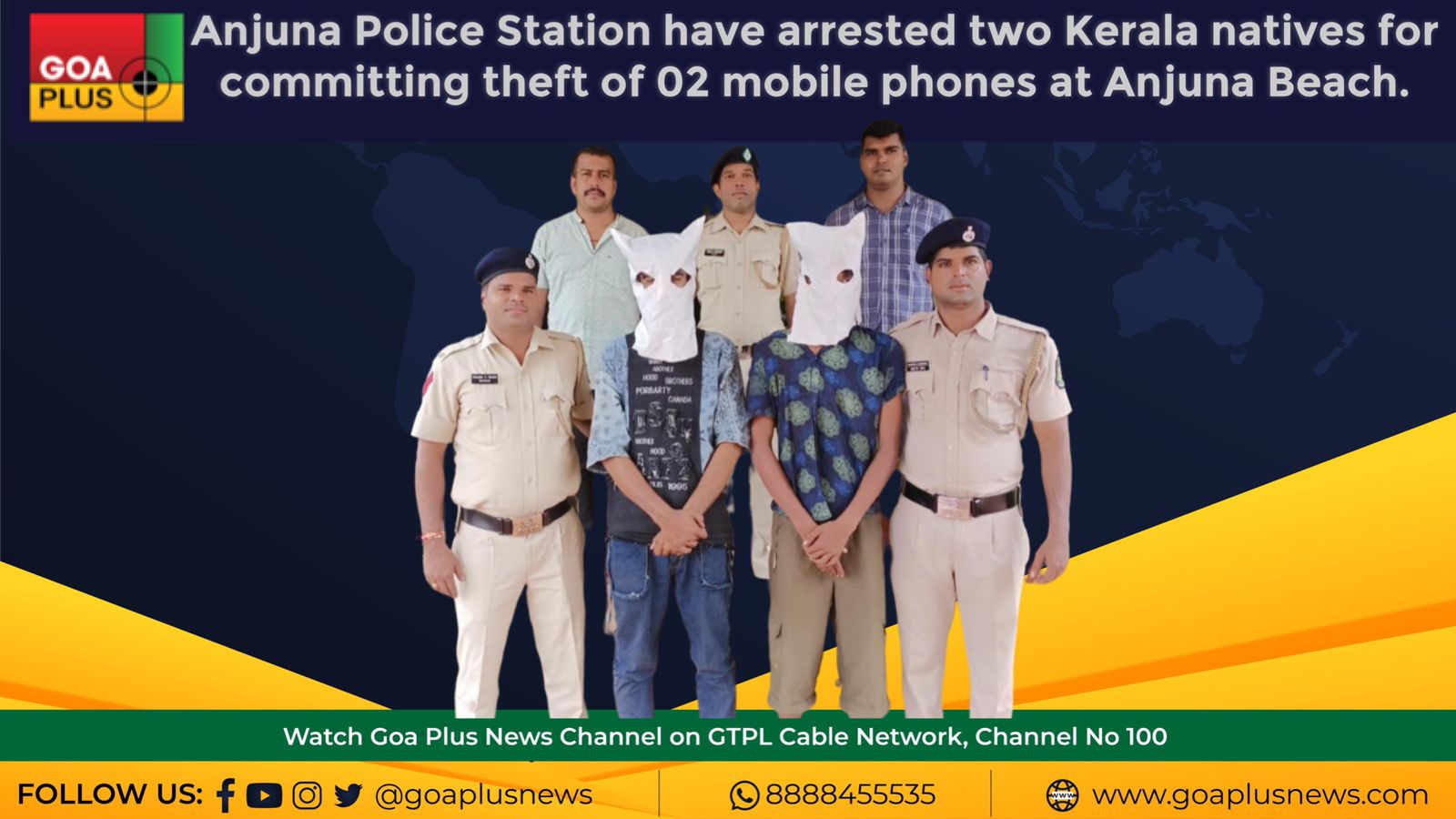 Panaji: Anjuna Police Station have arrested two Kerala natives for committing theft of 02 mobile phones at Anjuna Beach.
As per SDPO Mapusa Jivba Dalvi a complaint was lodged by one Mr. Mohammed Shamil N/o Malapurram, Kerala informing that his and his friends phone was stolen while they were at Anjuna Neach on 21/08/2022.
In this connection immediately a case was registered and the 02 accused persons namely 1. Mr Mohammed Tahir and 2. Mr. Sohel Sudhir both N/o Kerala were placed under arrest under sections 379 IPC.
Police Successfully recovered both Mobiles at the instant both Accused.
Further investigation is with Head constable Yougesh Korgaonkar under the supervision of PI Prashal Naik Dessai.