The Inventor Challenge brings a special themed episode – 'Helping the people' for its viewers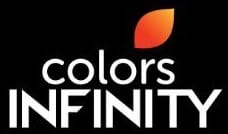 It's all about helping people yet again on Colors Infinity's latest episode of The Inventor Challenge. The unique inventions continue to impress week by week as the panelists also help the inventors enhance their business ideas. This week's episode will also give the audience a glimpse into interesting inventions like Mathable, Rangoli Dispenser, 3-in-1 Belan, and Bird Sense.
Hailing from Goa, 38-year-old Gunjan's invention is to build a low-cost AR device. This device, which she calls Mathable, will help children learn simple geometry and trigonometry in an easy and fun-loving manner. With the festivities around the corner, 20-year-old Shreya Dongre's invention of a Rangoli Dispenser aims to help the user make circular rangoli patterns while standing.
Trying to make his mother's kitchen chores easy, 16-year-old Rohit Parihar came up with the invention of a 3-in-1 Belan. Rohit saw his mother juggle between a tong, rolling pin, and ladle when working in the kitchen, and was inspired to create this invention. Joining the list of inventors, 18-year-old Trishit Dedhia from Mumbai showcased his invention of a Bird Sense. It's a device that aims to deter birds, especially pigeons from nesting in balconies.Well, all these inventions and inventors are surely a treat to watch on television!
Get set for the forthcoming episode and watch The Inventor Challenge every Saturday at 8 pmon Colors Infinity and on 'The Inventor Challenge' YouTube channel