Seventeen entities educate customers on grievance redressal mechanism and financial awareness as part of RBI's Nationwide Intensive Awareness Programme – 2022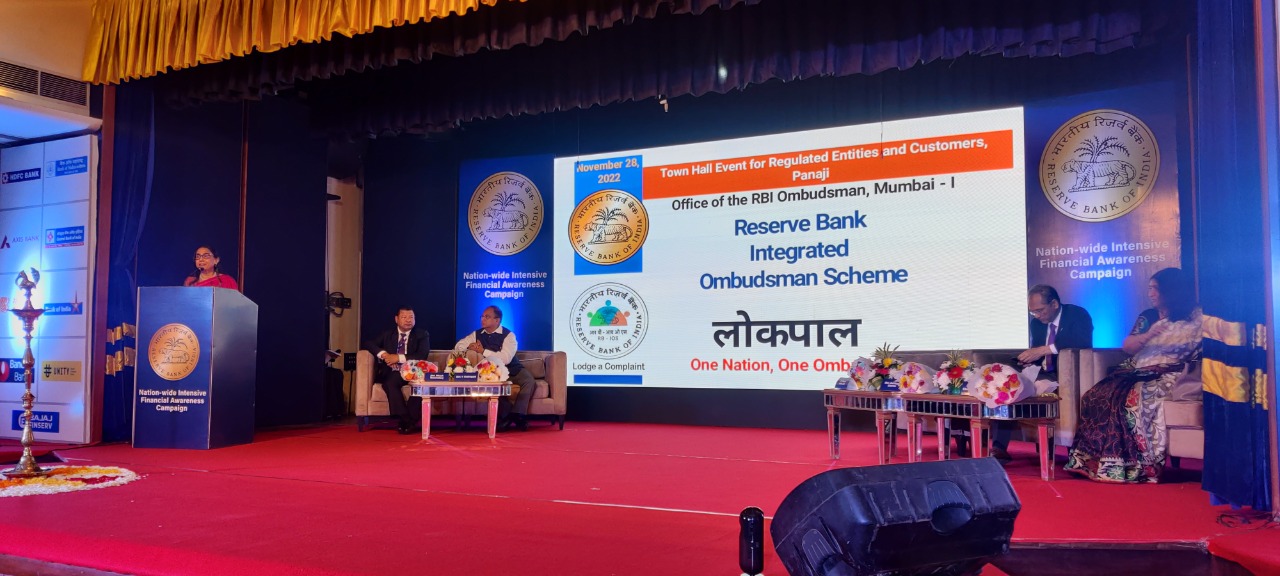 Panaji, November 30, 2022: A financial awareness townhall was jointly conducted by seventeen regulated entities comprising banks and NBFCs at Institute Menezes Branganza in Goa as part of the Reserve Bank of India's (RBI) efforts to spread awareness on grievance redressal mechanism and safe and secure banking in the country.
Senior RBI officials and executives of the seventeen entities attended the event. Dos' and DONTs' were shared with the customers.
Dos': Password protect the phone, create a strong password, change your PIN regularly and memorise (do not write it anywhere), always visit your Bank's Net Banking site through Bank's home page, always logout before closing the browser when exiting Net Banking, etc.
DONTs': Do not share personal details like credit/debit card numbers, CVVs, PINs, OTPs with anyone. Avoid internet banking from cyber cafes or public Wi-Fi networks. While browsing web if a website doesn't look authentic, do not click on it, do not download apps suggested by unknown people, etc.
Customers were also sensitized on sophisticated attempts by fraudsters to secure personal details by making extravagant offers. They were also informed about the internal grievance redressal mechanism within the bank and the alternate grievance redressal mechanism i.e., RBI Ombudsman. Customers can approach the RBI Ombudsman if resolution is not received from the bank in 30 days or if they are not satisfied with the resolution. The message was conveyed through a skit. Questions from the customers were answered and queries resolved.