Sankalp Accepting Responsibility of Taxi- Tour Operators Clash is Self Certificate by Habitual Extortionist- Capt. Viriato Fernandes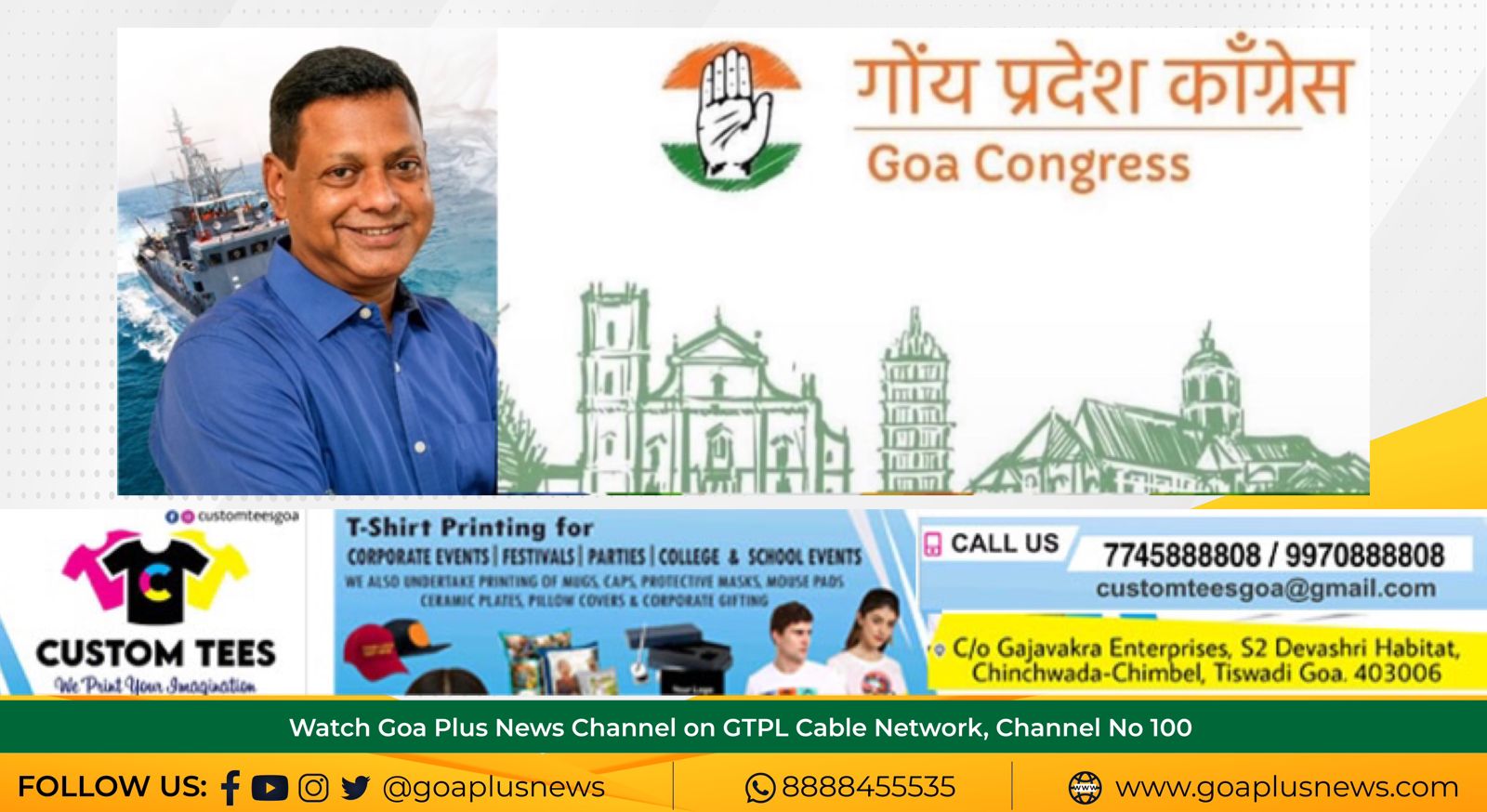 Panaji – Mormugao MLA Sankalp Amonkar taking responsibility of clash between Taxi & Tour Operators at Cruise Terminal is like Self Certification by Habitual Extortionist. This Defector BJP MLA made money with his Tamasha Agitations in the past, charged Congress General Secretary Captain Viriato Fernandes.
It is open now that the clashes were instigated by Mormugao MLA Sankalp Amonkar. This is his habit, he used various platforms to run his extortion business in the past. Goans still remember Pollem Check Post, Canacona Flood Relief and Anti- Coal Agitations of Sankalp Amonkar, stated Captain Viriato Fernandes.
The hard working taxi operators already reeling under the poor business during Covid and now closure of Dabolim airport are being misused by Sankalp Amonkar to flex his muscle with the BJP to gain ministership, said Capatain Viriato Fernandes.
I demand to the Chief Minister Dr. Pramod Sawant to order a high level inquiry into the entire incident which brought a bad name to Goa because of greed of a MLA. Government must conduct an inquiry under retired high court judge. The inquiry will bring out many skeletons from the cupboard of Sankalp Amonkar, stated Captain Viriato Fernandes.
It is evident now that entire BJP Government, MLA's and Party Office Bearers are promoting illegal and criminal activities in Goa. Crime Mafia, Prostitution Mafia, Drug Mafia, Extortion Mafia, Dance Bar Mafia are all operating in Goa with the blessings of BJP.
I urge the People of Goa to teach the betrayers a lesson. They destroyed Goa for their selfish gains. They changed colours for their personal benefits, Captain Viriato said.