No heavy rainfall activity for next five days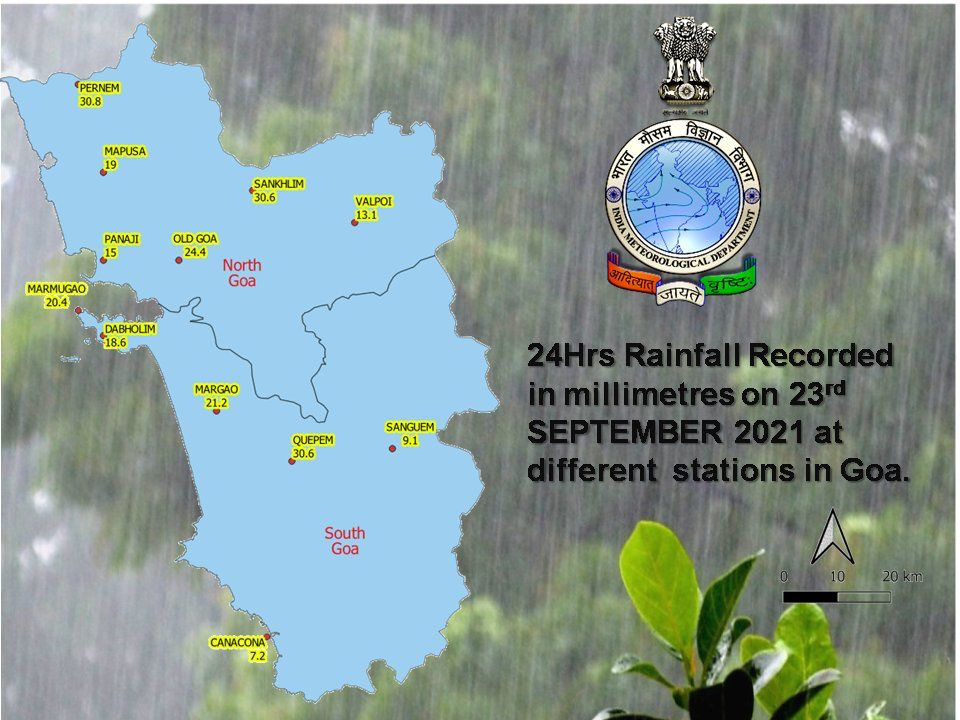 Panaji : India Meteorological department (IMD) Goa has informed that from 23 september to 27 September there is no likelihood of heavy rainfall in both the districts of Goa.
Similarly there is no high wave or port warning for the above mentioned dates. However there is a warning for high sea beyond 75 Kms from the coast.
"Squally weather with wind speed reaching 40-50 kmph gusting to 60 kmph is likely to Prevail over parts of Southwest and adjoining Westcentral Arabian sea from 23rd to 27th September 2021," IMD Goa informed.
"Strong wind with speed reaching 45-55 Kmph is likely to prevail over the Gulf of Mannar and Comorin area on 26th and 27th September 2021
Fishermen are advised not to venture into these areas during the above mentioned period," warned IMD Goa.