Bahujan Samaj leaders to stage protest on at Azad Maidan on sunday against failure of government to provide reservation in Post Graduate programmes of Goa Medical and Dental College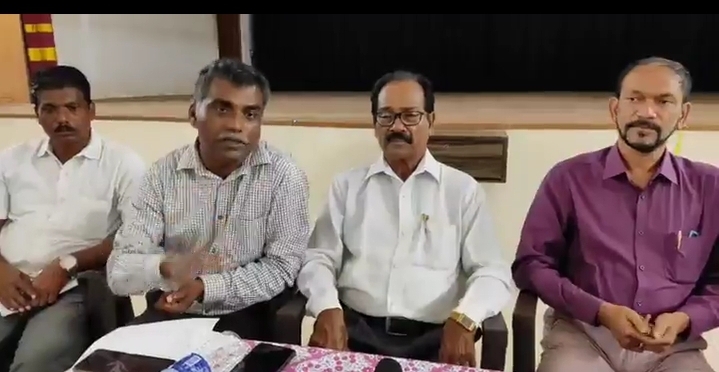 Panaji: In a meeting of representatives of over 25 communities that are recognized under State list of SC, ST and OBC that was held on last Sunday (30th October) at Mapusa, it was decided to stage a protest by gathering of community representatives and members to hold government to task on its abject failure to provide reservation in admission to Post graduate programmes such as MD/MS/DNB of Goa Medical College and Goa Dental College for more than 14 years.
With one more academic year going by, the desperation of aspiring candidates belonging to OBC, SC, ST for the admission for Post-graduate programmes of medicine and dentistry at Goa Medical College and Goa Dental College under 50% state quota has given rise to frustration as persistent efforts by various leaders of ST,SC and OBC communities have once again appeared to have failed to raise enough noise to wake up the government on time to implement its own order of providing 41% reservation to SC/ST and OBC candidates.
In order to discuss this issue and express its discontent over the issue a meeting of all concerned was convened on 30th October at 3 pm at Pragati Sankul hall of Gomantak Bhandari Samaj at Mapusa, near Bodegeshwar temple. The meeting was addressed by several leaders of various SC/ST/OBC communities. Several suggestions were made with regard to how to force government to provide the reservation at the earliest.It was unanimously decided that a peaceful sit in protest to be held on Sunday, 6th November, 2022 at 10 am to 12 noon at Azad Maidan, Panaji by representatives of all the communities that come under SC/ST/OBC.
It may be noted that the following communities are notified as Scheduled castes: BHANGUI, CHAMBHAR, MAHAR, MAHYAVANSHI, MAANG while following communities are notified as OBCs: DHANGAR, DHOBI, RAJAK, MADVAL, NHAVI, NAI, NABHIK, NAPIT, MAHALO, KOLI, KHARVI, NATHJOGI GOSAVI, KUMBHAR INCLUDING CHRISTIAN KUMBHAR, TELI, SHIMPI, CHRISTIAN MAHAR, KALAIKoAR/BLACKSMITH/TINSMITH, PAGUI/GABIT, CHISTIAN BARBER, SATARKAR, BHANDARI NAIK, THAKKAR, VISHWAKARMA/CHARI/MESTA, CHRISTIAN RENDERS and KOMARPANT.
While the ST communities listed are Gauda, Kunbi, Velip.All the presidents and other office bearers of Goa state level recognized associations representing various communities listed under state list of SC , ST AND OBCs are requested to participate in the sit in protest to be held on 6th November 2022 I.e. Sunday at 10am to 12 noon at AZAD MAIDAN, PANAJI to draw attention of government to fulfill the long pending demand to provide reservation in state quota of admission to PG courses of GMC and GDC.
The members of these communities and parents and students affected by this delay are also requested to participate and ensure that they register their protest. A memorandum will be submitted to government that will be signed by all the participants. Ramrao Surya Wagh, Convener (9423882964)