Archbishop calls on Goa Governor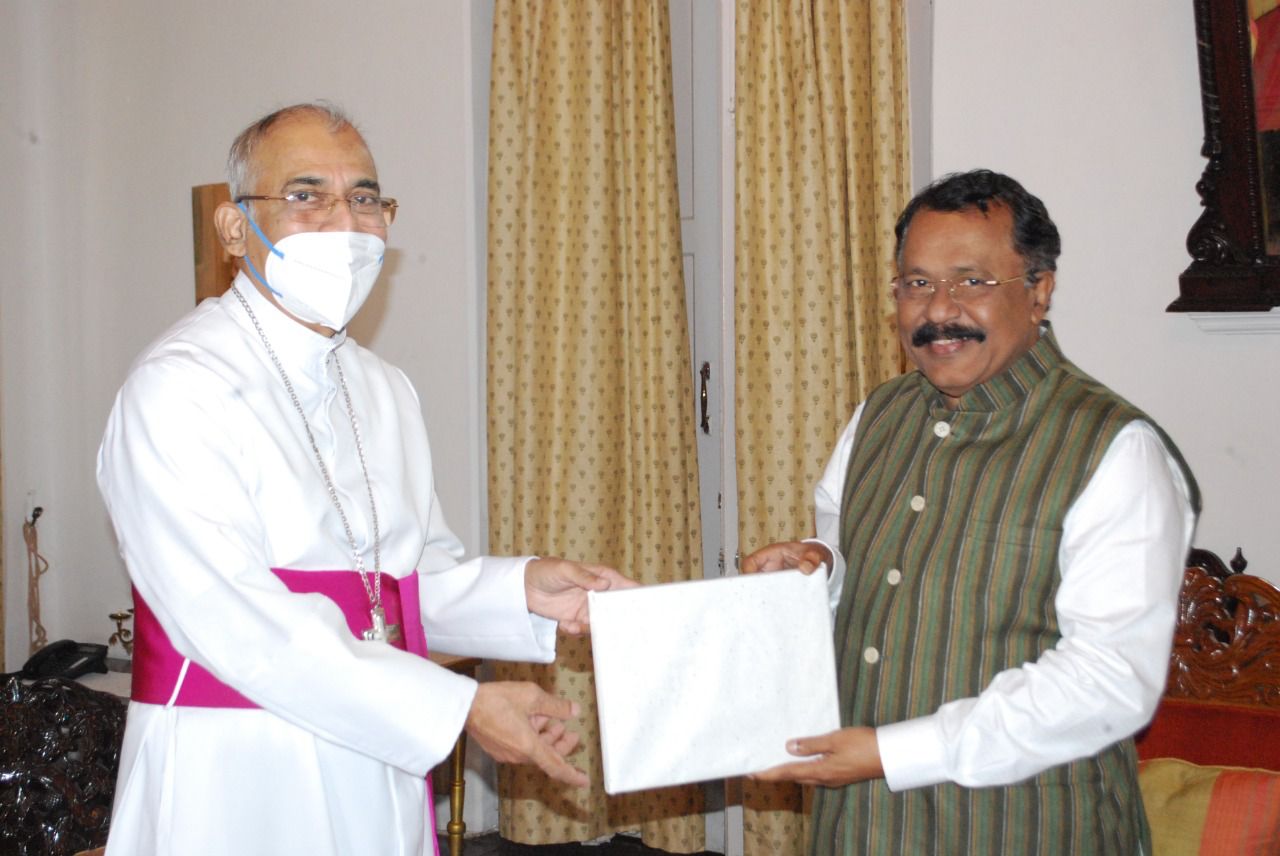 Panaji: Archbishop of Goa, Filipe Neri Ferrao called on the Governor of Goa Shri P.S. Sreedharan Pillai at Raj Bhavan today.
The Bishop complimented the Governor for extending a helping hand to individuals who are undergoing dialysis and to deserving old age homes, orphanages and destitute institutions.
Governor had recently announced financial help for dialysis patients and welfare organizations. The Bishop said that it is a unique effort being made by the Head of the State to serve the deprived sections of society.
Archbishop Filipe Neri Ferrao thanked and blessed the Governor to continue his good work for the people of Goa.