"Amrit Mahotsav – Lasting Legacies" features AAP MLA Capt Venzy Viegas as India's First Master Mariner MLA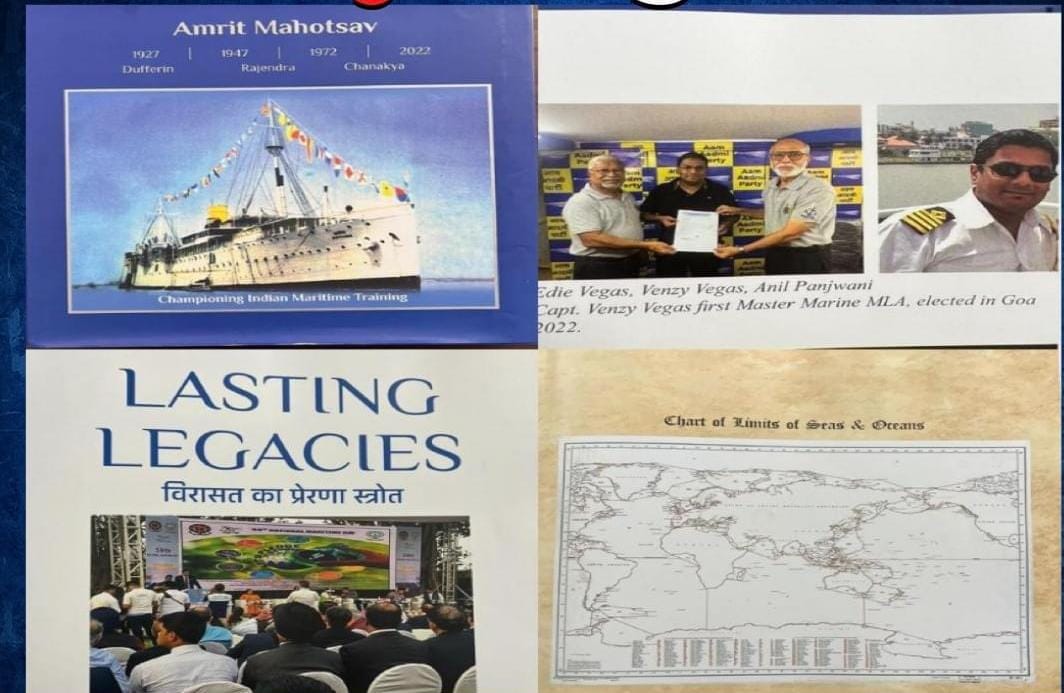 Panaji: A coffee table book titled "Amrit Mahotsav – Lasting Legacies" published by the maritime fraternity trained as ex-cadets at the Indian Maritime University features Capt. Venzy Viegas of the Aam Aadmi Party as the first master mariner in the nation to be elected to the legislative body.
Viegas, who currently holds the Benaulim seat, has been credited in the publication as the "India's First Master Mariner MLA." Viegas earned his Diploma in Nautical Science from South Tyneside College in South Shields, United Kingdom in 2011, and prior to that as well he used to work in the maritime sector.
Reacting to this Viegas said, "I appreciate the people of Benaulim for giving me the chance to serve as their representative; this has written its own unique chapter in history".
The cadets brought out the coffee table book to record the glorious traditions of maritime India, especially the training of seafarers that formally commenced with training ship Dufferin in 1927, after the sip was converted from a World War I troop ship anchored of Mazgaon in Mumbai harbour to the present training ship Chanakya at Nerul in Navi Mumbai.
Training Ship Chanakya located near the city of Mumbai, is a shore based successor to the Training Ship Rajendra & Training Ship Dufferin, is situated off Palm Beach road in an area of about 40 acres. T.S. Chanakya is the oldest and most renowned maritime academy in India.