04 more arrests in Anjuna stabbing case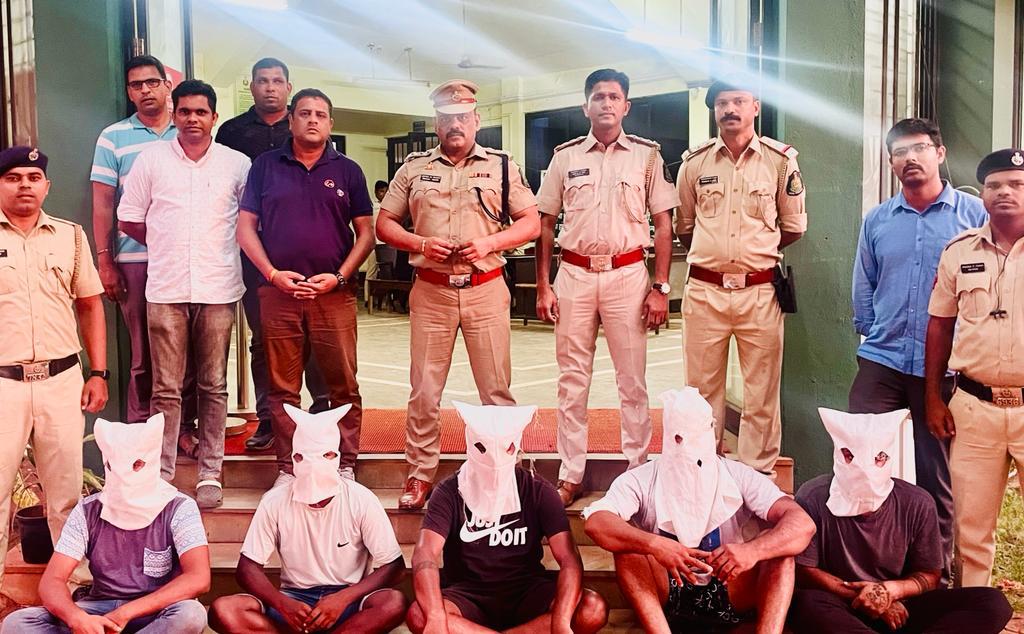 Panaji: Anjuna Police have arrested 04 more accused persons in connection with stabbing of Calangute youth namely Ravi Shirodkar.
It may be recalled that Anjuna Police had earlier arrested Tarzan Parsekar R/o Saligao yesterday immediately after the FIR was lodged.
As per SDPO Mapusa Jivba Dalvi various teams were formed under the supervision of SP North Shobit Saksena IPS consisting of SDPO Mapusa jivba Dalvi ,PI Mapusa Paresh Naik, PI Anjuna Prashal Dessai PSI Tejeshkumar Naik which nabbed the absconding accused persons from various parts in Goa.
The arrested persons are namely 1. Shailesh Chandu Naik R/o Camurlim Bardez Goa, 2. Sidhant Mandrekar R/o Saligao, 3. Aman Rohidas Shirodkar R/o Saligao and 4.Prashant Dasa Raju r/ o nagoa
All the accused persons are presently in police custody.
Further investigation is in progress.